Formal Resin Chair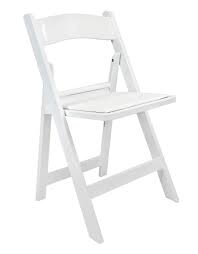 Description
Introducing our exquisite Formal Chair rental, designed to add a touch of elegance and sophistication to any event. Whether you are hosting a wedding, corporate function, or gala, our Formal Chair is the perfect choice for creating a refined and stylish atmosphere.
Crafted with meticulous attention to detail, our Formal Chair showcases a sleek and timeless design. The high-quality materials used in its construction ensure durability and comfort, allowing your guests to relax and enjoy the event in utmost luxury.
The Formal Chair features a sturdy frame, expertly upholstered in a plush fabric that exudes opulence. Its ergonomic design provides excellent support, ensuring hours of comfortable seating. The neutral color palette of the chair effortlessly complements any event theme or decor, making it a versatile choice for various occasions.
Whether you prefer a classic or contemporary aesthetic, our Formal Chair can be easily customized to suit your preferences. Adorn it with decorative pillows or chair covers to add a personal touch and enhance the overall ambiance of your event.
We understand the importance of attention to detail and strive to provide exceptional customer service. Our team of professionals will assist you in selecting the perfect number of Formal Chairs to accommodate your guests, ensuring a seamless and stress-free rental experience.
When it comes to creating a memorable event, every element counts. Elevate your occasion with our Formal Chair rental and make a lasting impression on your guests. Contact us today to reserve these elegant chairs and elevate the ambiance of your next event to new heights.

Overall Dimensions:
Height (Seat to Top): 14.75"
Height (Seat to Bottom): 15.25"
Seat Size: 15"L x 14"W
Chair Overall: 31"H x 15"L