25FT Dash Obstacle Course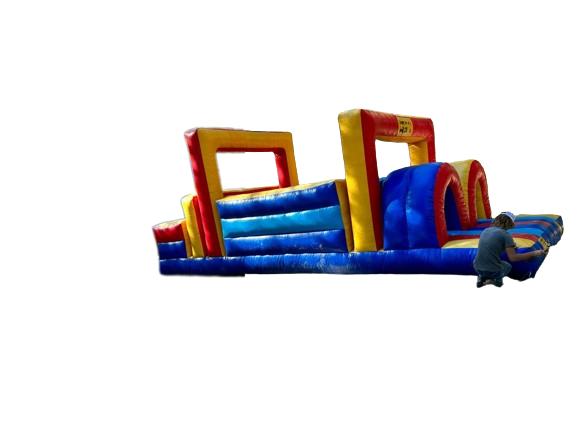 Description
Introducing the thrilling 25FT Dash Obstacle Course rental from Jumping Fiesta Rentals in Houston, Texas! This exhilarating inflatable obstacle course is perfect for adding an extra dose of excitement to your next event.
Designed to challenge and entertain participants of all ages, the 25FT Dash Obstacle Course offers a variety of obstacles to conquer. From crawling through tunnels to navigating through pop-up barriers, this course will test your agility, speed, and determination.
With a length of 25 feet, this obstacle course is ideal for both indoor and outdoor venues, making it a versatile choice for birthday parties, school events, corporate gatherings, and more. Its vibrant colors and eye-catching design will instantly grab the attention of your guests and create a visually appealing centerpiece for your event.
Safety is our top priority at Jumping Fiesta Rentals, which is why our 25FT Dash Obstacle Course is made from high-quality, commercial-grade materials that meet industry standards. Our trained staff will ensure that the obstacle course is set up properly and securely, providing a safe and enjoyable experience for everyone.
Please note that the 25FT Dash Obstacle Course does not include a slide, focusing solely on the thrilling challenge of the obstacles. However, if you're looking for additional attractions, we offer a wide range of inflatable rentals to complement your event.
Don't miss out on the opportunity to add a dash of excitement to your next gathering! Contact Jumping Fiesta Rentals today to reserve the 25FT Dash Obstacle Course and make your event an unforgettable experience for all.