20ft Dark Knight Water Slide w/ Pool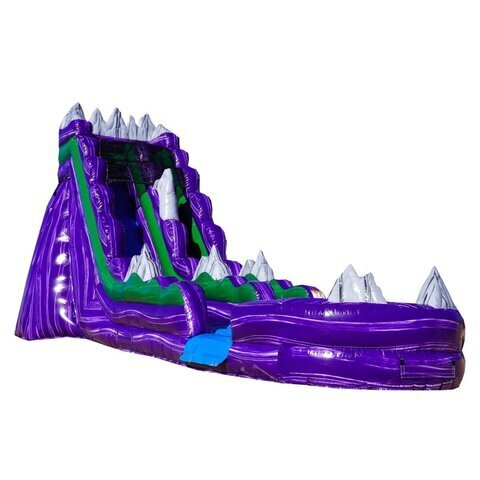 Description
Looking to add some excitement to your next event or party? Look no further than our 20ft Dark Knight Water Slide! This thrilling water slide is sure to be a hit with guests of all ages.
Standing at an impressive 20 feet tall, the Dark Knight Water Slide features a striking design that resembles a towering castle. With its dark colors and detailed graphics, it will instantly capture the attention of everyone around.
As guests climb to the top of the slide, they'll feel the anticipation building. Once at the summit, they'll take a deep breath and prepare for the exhilarating plunge down the slide. As they descend, they'll experience a rush of adrenaline and cool refreshing water splashing around them.
Safety is our top priority, which is why the Dark Knight Water Slide is equipped with safety features such as high side walls and safety netting. Our team will ensure that the slide is set up properly and securely, giving you peace of mind as your guests enjoy the ride.
Perfect for backyard parties, corporate events, or community gatherings, the Dark Knight Water Slide is a surefire way to keep everyone entertained and cool on hot summer days. It's a fantastic addition to any water-themed event or simply as a standalone attraction.
Don't miss out on the opportunity to create unforgettable memories with our 20ft Dark Knight Water Slide rental. Contact us today to reserve this thrilling water slide and make your next event a splash!