Mechanical Train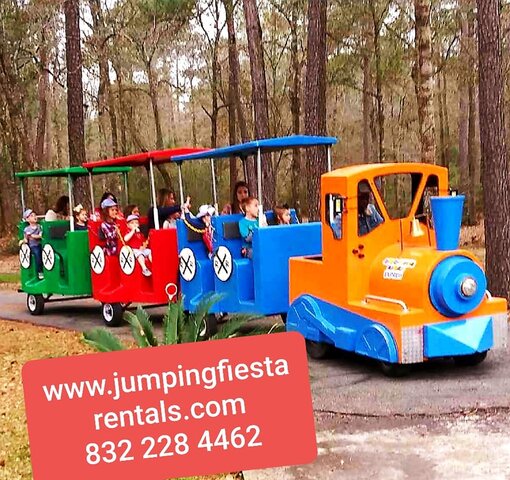 $750.00
2 hr Min
$150 ea add'l hour
Description
Rent our Mechanical Train from Jumping Fiesta Rentals for a thrilling and unforgettable experience! Perfect for children's parties and events, this gas-powered train is sure to bring joy and excitement to all.
With a capacity to accommodate up to 18 children, our Mechanical Train offers a safe and enjoyable ride for everyone. The train comes equipped with a professional driver who will ensure a smooth and secure journey for all passengers.
The initial rental rate includes two hours of non-stop fun. If you wish to extend the excitement, additional hours can be added for an extra charge of $150.00 per hour. This way, you can keep the party going and create lasting memories for your little ones.
Let our Mechanical Train take your event to the next level. Contact Jumping Fiesta Rentals today to book this fantastic attraction and provide an unforgettable experience for your young guests!