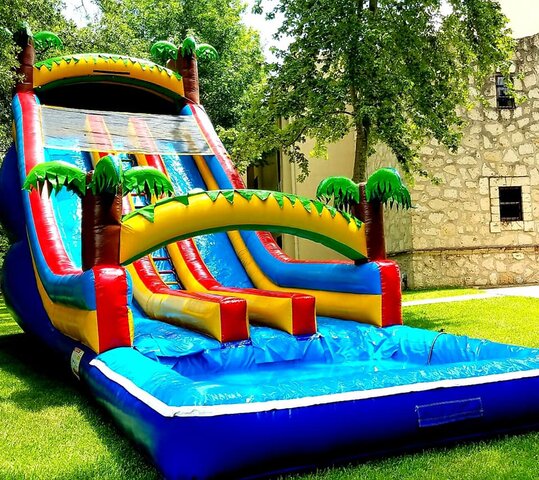 DL003P Double Lane Tropical Water Slide with pool
Setup Area: Lenght 50, width 20, Height 25
Outlets: 1




Our New Palm Double Lane Water slide, 25 feet tall and 50 feet long.
Amazing for all the kids!!!!
Entrance in the center of the slide.
*Customer provides water access and water hose able to reach location of the slide and 2 dedicated electrical outlets reachable to the slide. If no power available please select a rental generator.
Note: For backyard installations a gate or opening at least 5' wide is required to get the ride into the backyard