32ft Movie Screen Rental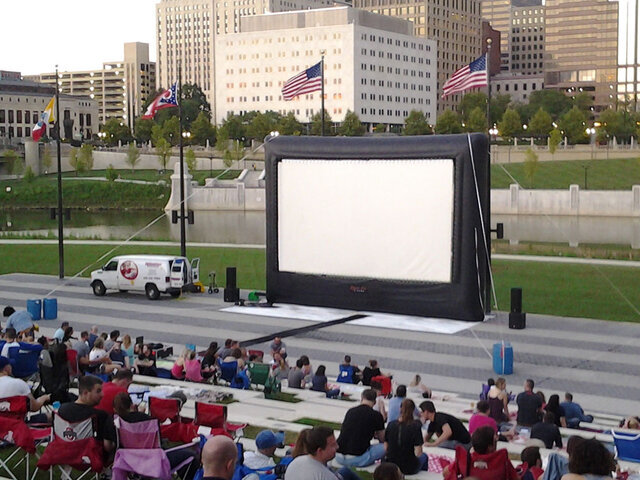 Description
Looking to create an unforgettable movie night experience? Look no further than our 32ft Movie Screen Rental. With its impressive size and high-quality projection capabilities, this screen is perfect for outdoor events, corporate gatherings, fundraisers, and more.
Featuring a durable and sturdy frame, our 32ft movie screen ensures stability and easy setup. The screen's white surface allows for excellent color reproduction and sharp image quality, ensuring that every detail of your favorite films is brought to life.
Whether you're hosting a community movie night, a backyard party, or a drive-in movie event, our 32ft Movie Screen Rental guarantees an immersive viewing experience for all attendees. With its large size, everyone in the audience will have a clear and unobstructed view of the screen, creating a truly cinematic atmosphere.
Our rental package includes all the necessary equipment, including a high-quality projector and professional-grade audio system, ensuring that the sound quality matches the visual experience. Our team of experts will also be on hand to assist with setup and provide technical support throughout your event.
Don't settle for a small screen or subpar equipment. Rent our 32ft Movie Screen and take your movie night to the next level. Contact us today to reserve your rental and make your event an unforgettable cinematic experience.