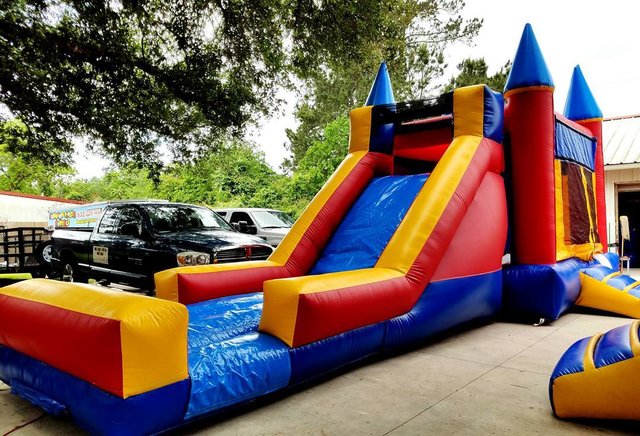 022 Combo Castle Water Slide wet no pool
This colorful castle themed bounce/slide combo will provide hours of fun wet for those hot days or dry.
*Customer provides water access and water hose able to reach location of the slide and dedicated electrical outlets reachable to the slide. If no power available please select a rental generator.